Gazprom Neftekhim Salavat Increased Gasoline Production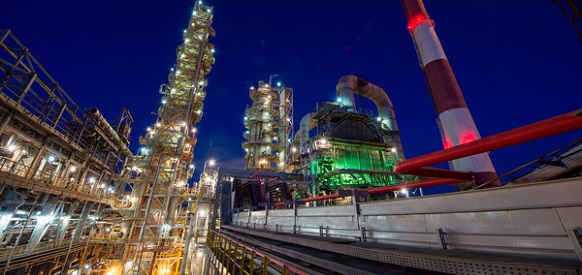 Gazprom Neftekhim Salavat produced a record amount of gasoline in 2018. By the end of the year, the refinery produced 1.03 million tons of
high-octane gasoline
and 1.97 million tons of
diesel fuel
. The total amount of hydrocarbon raw materials processed compounded 6.7 million tons.
The company managed to reach this production volume due to the launch of the isomerization unit in 2017. Modernization of the Monomer plant connected to the refinery allowed to increase the production of
petrochemical products
: ethylene production increased to 382.8 thousand tons, styrene to 200.5 thousand tons and plasticizers up to 33 thousand tons.
Performance of Acrylic acid and acrylates production complex also increased: the complex produced more than 65 thousand tons of acrylic acid, more than 73 thousand tons of butyl acrylic acid ether and more than 20 thousand tons of L grade acrylic acid. The technical sulfur production unit is under construction now.
Gazprom Neftekhim Salavat uses mainly gas condensates from the Surgut Condensate Stabilization Plant, the Orenburg Gas Processing Plant (GPP) and the Astrakhan GPP.
We always follow the news of the industry with interest and we are happy for the achievements of our partners. We are glad to see representatives of Gazprom Neft and Gazprom Neftekhim Salavat among the regular participants of the
Petrochemical and Refining Congress PRC Russia & CIS
. This year, top managers of leading oil and gas companies, refineries, EPC contractors and equipment manufacturers will gather at the Congress on September 30 and October 1 in St. Petersburg.
---
Additional options for you:
find out more about PRC Russia & CIS Congress at prcrussia.com
request marketing materials here
share the article in your social network using the buttons below and add our official hashtag #PRCRussiaCIS2021
back to the news list