Hydrocracking unit launch permits Orsk Refinery to enhance the capacity by 87%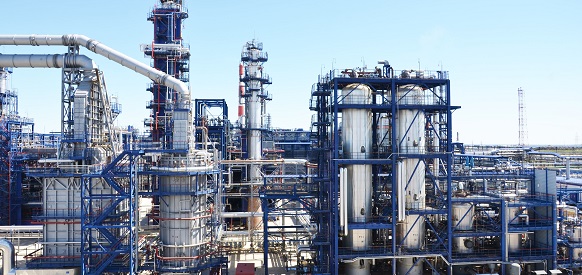 Orsknefteorgsintez
has launched a hydrocracking complex over the range of the installed capacity. The refinery got the opportunity to release petrol products of Euro-5 class quality.
Shell
is the licensor of the process.
All vacuum petroleum gas oil produced on atmospheric vacuum tubular Orsk Refinery units is refined in this complex. It makes up 90% of the installed capacity. 100% capacity will be reached after a new fuel oil vacuum distillation unit has been launched. It is expected in 2019.
The
hydrocracking complex
was placed in the technological mode with the guarantee indices obtainment in August, 2018. The volume of investments for the complex establishment made up 40 milliard rubles. The total cost of modernization program made up 1,3 billion dollars approximately.
As the result of the modernization program, Orsknefteorgsintez got the opportunity to release petrol products of Euro-5 quality. The hydrocracking complex exploitation made it possible to increase the depth of oil-refining by 87% and intensify the level of light oil products selection by 78%.
There is the process of second stage
sulfur production
unit establishment, construction and erection work on fuel oil vacuum distillation unit, design and exploration work for boiler room #2 establishment.
Similar cases are going to be dwelt upon at
PRC Russia & CIS 2019
Session #5 dedicated to the advanced oil refining and preservation of the fuel cost value while improving its environmental friendliness. The Congress is an annual event devoted to oil refining and petrochemistry. The main goal of the event is to create a networking platform for top- and mid-level executives, sharing experience, technologies and solutions.
---
Additional options for you:
find out more about PRC Russia & CIS Congress at prcrussia.com
request marketing materials here
share the article in your social network using the buttons below and add our official hashtag #PRCRussiaCIS2021
back to the news list