Kazakhstan to Reduce Loading at Refineries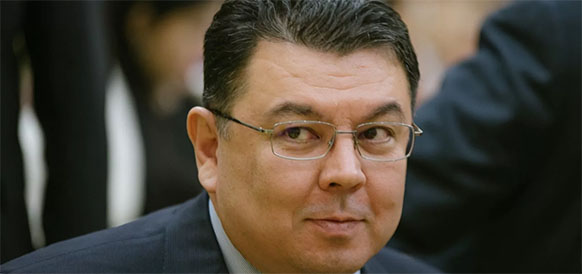 Kazakhstan reduces its refineries due to the danger of gasoline overstocking and tanks fillup in the country.
According to Kanat Bozumbayev, the minister of energy of Kazakhstan, the situation of
gasoline
surplus in the country led to the price drop for 96 RON at Astana's gas stations. Earlier price for 96 RON gasoline was 156 tenge, and now it costs from 147 to 149 tenge per litre. It is hard to tell how the prices will change in other regions yet.
Read also: Hydrocracking unit launch permits Orsk Refinery to enhance the capacity by 87%
Kazakhstan plans to export spare gasoline. It is expected that in February 2019, exports to Kyrgyzstan will begin in the amount of 200 thousand tons per year. Earlier, Kazakhstan had to import gasoline due to the shortage. The government planned to build an additional fourth
refinery
to fill this gap and to meet the needs of the domestic market, but after modernization of existing enterprises, the country was able to achieve the necessary level of production. Despite this, plans to build a new plant are still relevant, because according to forecasts, gasoline consumption in Kazakhstan will continue to grow.
Trends in petrochemistry and oil refining, as well as the development of deep processing in the CIS, will be the subject of Session 5 at the closed-door
PRC Russia & CIS 2019
Congress in St. Petersburg from September 30 to October 1. The annual Congress on refining and petrochemistry is dedicated to the Downstream segment in Russia and the CIS. During the two-day speaker session, participants will consider relevant issues of the industry: modernization and digitalization of the industry, effective production management and operational excellence.
---
Additional options for you:
find out more about PRC Russia & CIS Congress at prcrussia.com
request marketing materials here
share the article in your social network using the buttons below and add our official hashtag #PRCRussiaCIS2021
back to the news list